---
WELCOME TO MY WEBSITE I HOPE YOU ENJOY YOUR VISIT
My name is Joanne Simpson and I am an award winning professional pastel pet portrait artist living in High Peak, Derbyshire UK. I started my pet portrait business in 2005 and am now an established pet portrait artist. I work from your detailed photographs to produce a true likeness of your pet. I use only the finest quality pastels and paper. My portraits are all hand drawn and unique and take many hours to complete. Each portrait is as individual as the pet itself and I pride myself on being able to achieve an exacting likeness.
I hope you enjoy my
pet portraits
.
An ideal gift for any pet lover whether it's a memorial portrait, creating a lasting memory of a beloved companion, or a portrait that captures the character and spirit of your pet today.
Joanne
LATEST COMPLETED COMMISSIONS.
Click here for Gift vouchers
JACKIE'S GANG
I'm really pleased to say that two of my portraits, Keeps and Misty 2, are included in a new book of 'Cat Sayings' by Bradford G Wheler. The book is available to purchase from Amazon.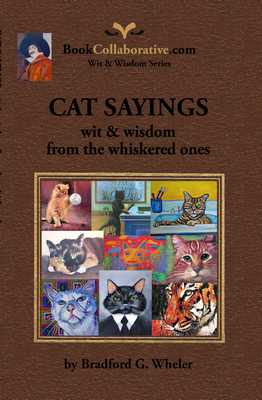 I was very privilaged to be commissioned to do a portrait for Lady Cholmondeley's 90th Birthday 
of her beloved Cocker Spaniel, Lily. Her portrait can be found in the dog gallery.
I was also commissioned by Lady Herries to do a series of portraits for her family and friends. 
All of which were well received. Also a portrait of her own dog Thorn, a very cheeky Fell Terrier.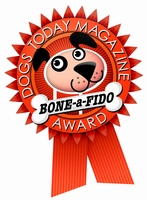 PET PAW-TRAIT ARTIST OF THE YEAR 2008
Voted for by the readers of Dogs Today magazine
A big thank you to everybody who voted for me.
Excerts from customer comments.
'Many thanks, it has arrived and is superb!'
'It's fabulous.'
'It really is an exceptional portrait. You have captured Dylan exactly.'
'The portrait looks fantastic. It is just Lottie to a T.'
'Finished article looks amazing.'
'It's really lovely Jo, you've really captured Daisys' look.'
I also do Farm, Rare breed animals and people which are priced the same as my pet portraits. Also Classic car portraits which start from £400.
PAYMENT OPTIONS: UK - Paypal, cheque or Postal order
Overseas - Paypal only
If you're looking for a specific breed example please visit my GALLERY INFORMATION page where there is a list of breed portraits I have done.
OVERSEAS CUSTOMERS WELCOME, JUST CONTACT ME, FOR A NO OBLIGATION QUOTE, WITH WHAT SIZE OF PORTRAIT YOU ARE CONSIDERING AND THEN I WILL WORK OUT THE COST OF POSTAGE AND PACKAGING TO YOUR CHOSEN DESTINATION.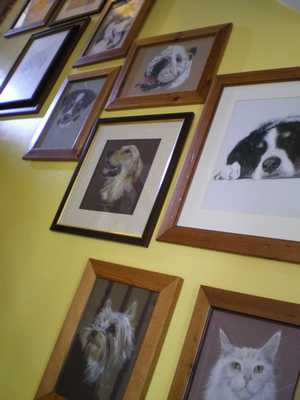 UNIQUE GIFT IDEAS.
A FANTASTIC RANGE OF GIFTS, INCLUDING MUGS, NECKLACES, KEYRINGS, CHRISTMAS DECORATIONS ETC. FEATURING SOME OF MY PET PORTRAIT DESIGNS CAN BE PURCHASED FROM
SOME ORIGINAL ARTWORK, PRINTS AND CARDS ARE ALSO FOR SALE ON
PHOTO CARDS FEATURING SOME OF MY PET PORTRAITS
CHOOSE THE 'PHOTO CARDS' GALLERY FROM THE MENU ON THE LEFT.
Telephone 07919953699
©Joanne Simpson 2005-2013
Ranked No.3 out of 208 UK Pet portrait artists